As Party Administrator you can edit roles of an individual user at any time. The role defines the level of access each user has to CCAMLR's online resources.
1. When logged in to the CCAMLR website select Manage User Accounts from the top horizontal menu.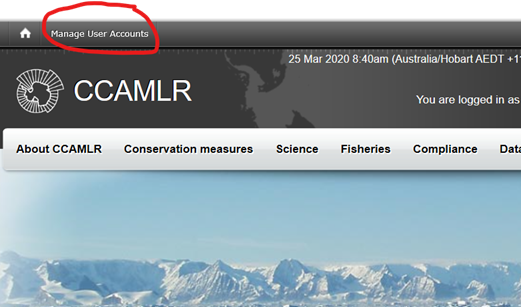 2. Click on the Party under My Parties that you wish to create a new account for. (For this example, we are using Chile). You will normally only see one Party here.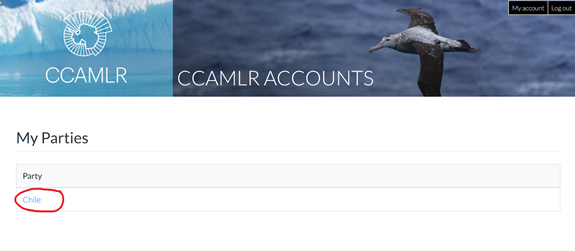 3. Find the individual user in your Party you want to edit roles for. In the third column you will see a link to Edit Roles. Click this link.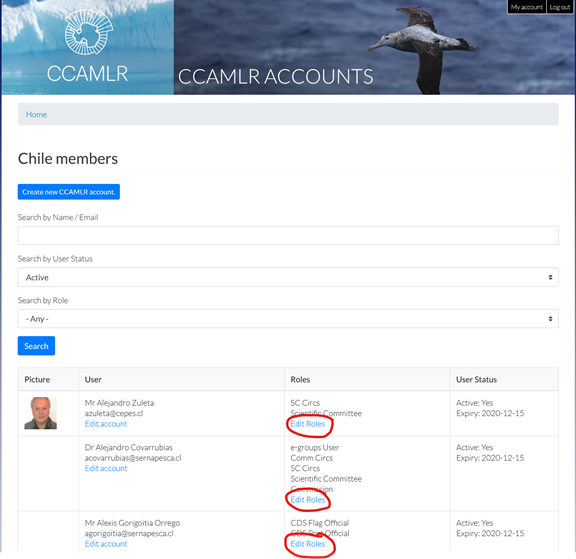 4. Please choose which roles you would like to assign to this user. You will notice categories on the left to group some roles. Clicking these categories will display extra roles that can be assigned. CDS Contact Officers as well as having full access to the CDS for your Party can also create new users and assign CDS roles to users. Once you have assigned all roles click on 'Save' to update the user with the selected roles.