Rapporteurs are responsible for preparing and uploading report text to the Meeting Server for their allocated agenda items. Only Rapporteurs and Conveners have been granted the access permission to carry out this task. You can check the Rapporteur assignments by viewing the meeting agenda.

Instructions on how to comment on text and submit contributed files can be found in their respective support topics.
To add report text, navigate to the appropriate meeting on the Meeting Server, select the 'Report Text' tab and click on the required agenda item.

Blank versions of the report text template (also known as 'Version 0') have been uploaded for you to download and use when preparing your text. Download the Word document provided and save it with a new file name (e.g. fsa-18 item 3.1 v1).

Once you are ready to upload your new version of the text, click the 'Add New version of this text' button to start the process of submitting your document.

Attach your draft report text in Word format.

Assign a version number as appropriate. For example, if this is the initial draft of your report text it will be Version 1.

Select the status based on whether the text is still in progress or ready for the Convener or Chair to sign off.

The standard options for visibility have been selected for you so the text will be visible to all users. If you wish to change these options click on 'Limit Access' and change the visibility to 'Limited'. Limited visibility means that only rapporteurs, Chairs and Conveners can see the text.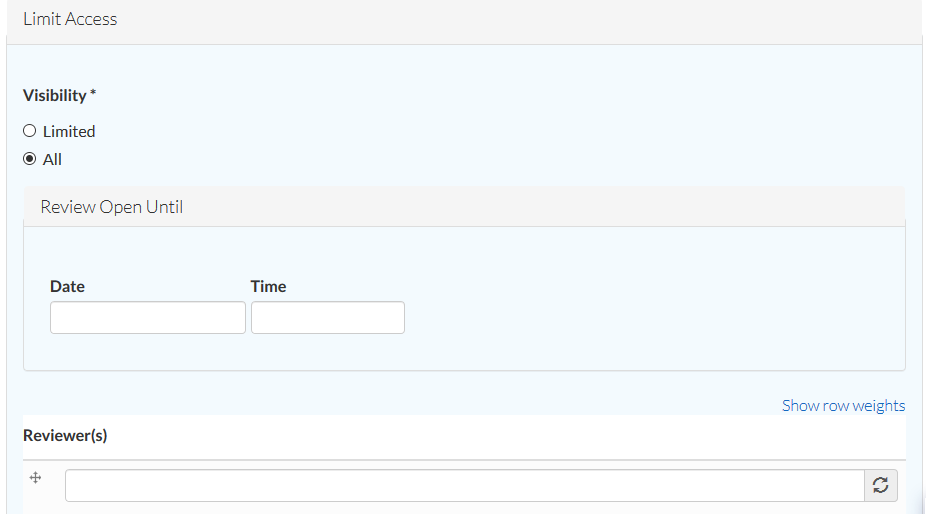 You can also set a deadline for the reviewing period, indicating the ability of a rapporteur to effectively incorporate comments into the text. Use your discretion to set an appropriate time frame. The deadline is a recommendation only and the item will not close to comments once the set time has passed.


Note: If report text already exists for an agenda item you will be prompted with an alert at the top of the screen.

You will be directed back to the agenda item so you can choose to 'Add a new version of this text' instead. You must use this option to submit new versions of your report text unless you are providing a new contribution to the agenda item such as tables or figures.