Party Administrators can create CCAMLR user accounts for individuals in their party.
Once an account is created, that individual will have access to restricted sections of the CCAMLR website according to their assigned roles, be able to access the Meeting Server and will be eligible to join CCAMLR e-groups. They will also be able to receive circulars depending on their chosen or assigned subscriptions.
1. From the 'Manage User Accounts' drop-down menu, select 'Create Account'.

2. Complete the required fields, including a password for the account. This can be changed by the individual later. Assign the appropriate roles.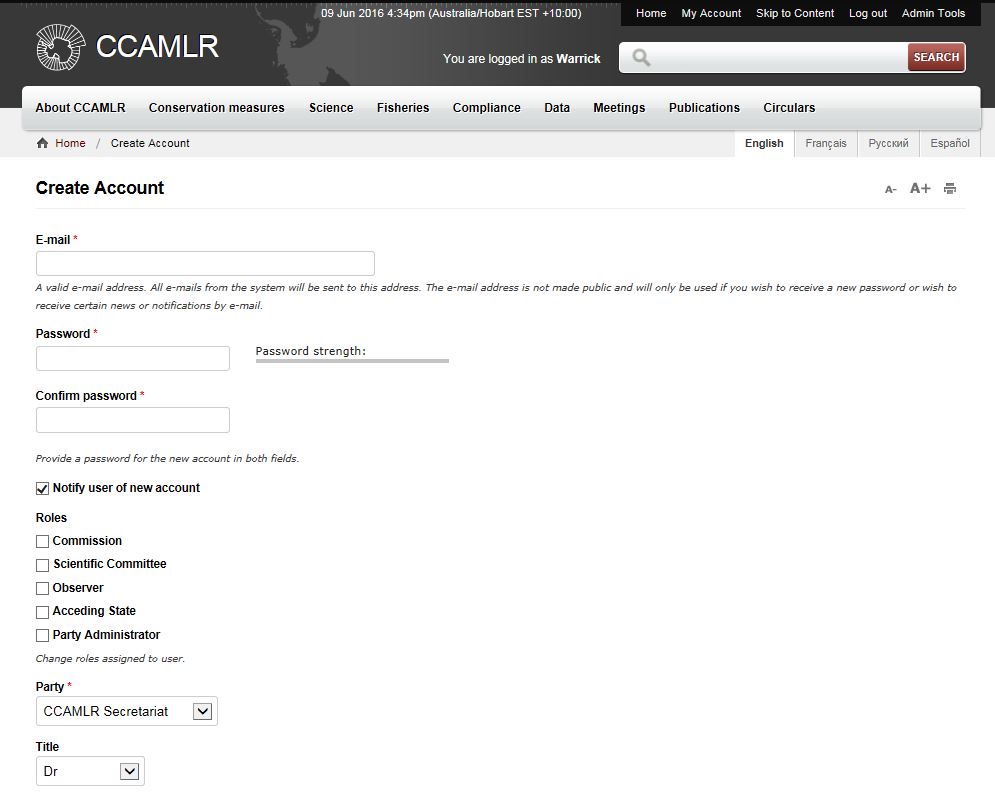 3. Continue entering information into the fields and once complete, click 'Create new account'.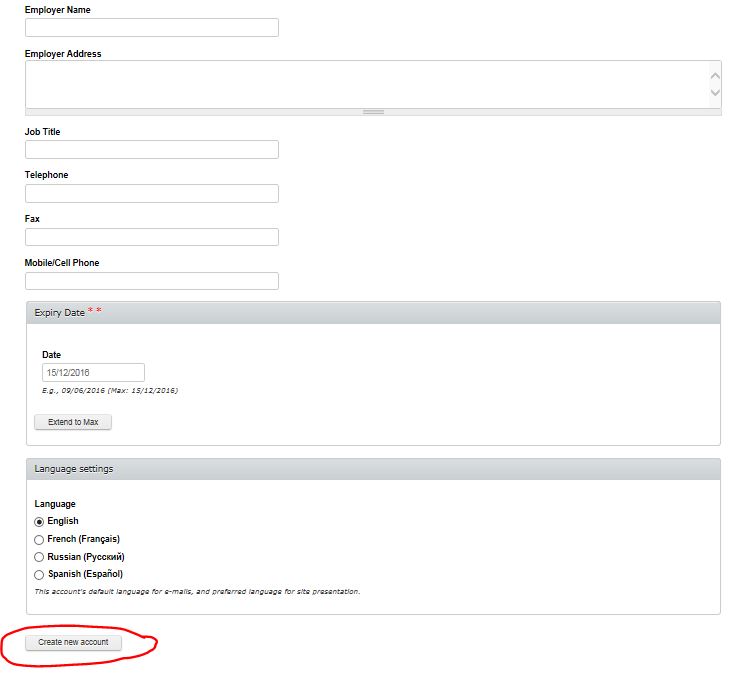 Note, the expiry of all accounts is set by default to 15 December of the current year. Party Administrators will have to renew or delete accounts as appropriate after this time.