User accounts typically expire on 15 December each year and must be renewed if the account is still required. However, if a user no longer needs access to CCAMLR website resources, Party Administrators can expire user accounts earlier. 
To expire an account:
1. When logged in to the CCAMLR website select 'Manage User Accounts' from the top horizontal menu. Select the user from your Party by checking the box beside their name. Now click 'Set Expiry Date'.

2.  Enter the date to expire the user's account (today's date, for example), and click the Next button.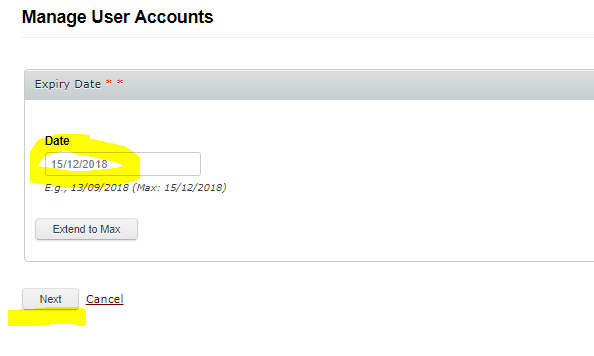 3. Scroll to the end of the edit screen and click 'Save'.